AFTERMATH! - Cities in Dust
Cat's Copter
Category:
transport/conveyance
Description:
Name: Eurocopter AS350B Ecureuil
Classification: Aircraft Soft Target
Fuel System: Aviation Fuel
Engine: Single Turbine
Cruise Speed: 120 knots (222km/hr)
Max speed: 147 knots (272km/h)
Consumption at cruise power: 0.7km/L (160L/Hr)
Range: 300 nautical miles (555Km)
Structure: 3
Area: 13
Damage Resistance: 20
Barrier Effects: Window 10, Body 16
Seating: Pilot, Co-Pilot, Rear Bench Seat for Four
Gross Weight: 1950kg
Max External Load: 750kg
Special Features: Pilot Headsets x2, Passenger Headsets x4, Seat Belts, Radio (VH1/VH2/ATC/RDAB), Directional Spotlight, Cabin Fire Extinguishers x2 (1 empty), Fixed Parts for Underbelly Sling, Cargo Hold (ENC 8.5, Large)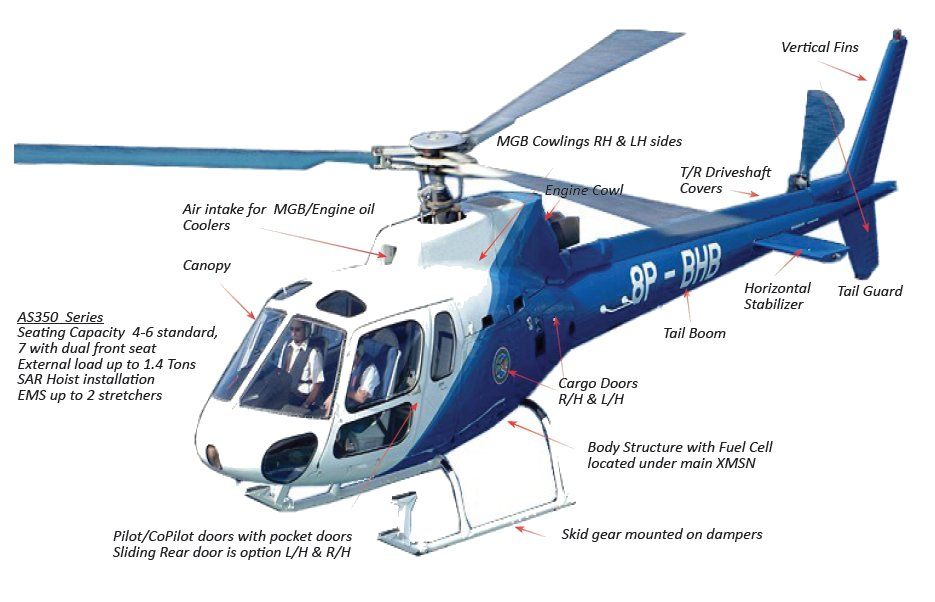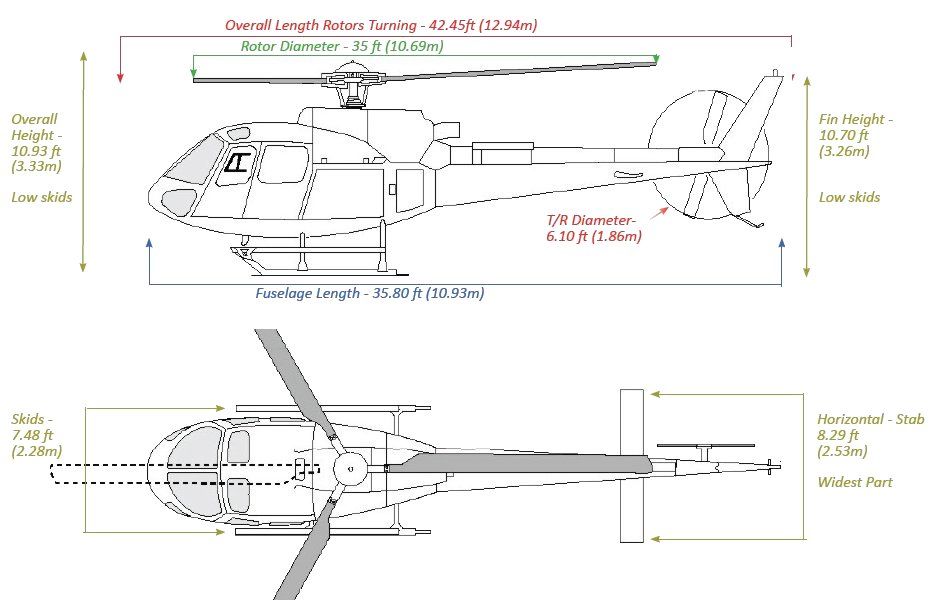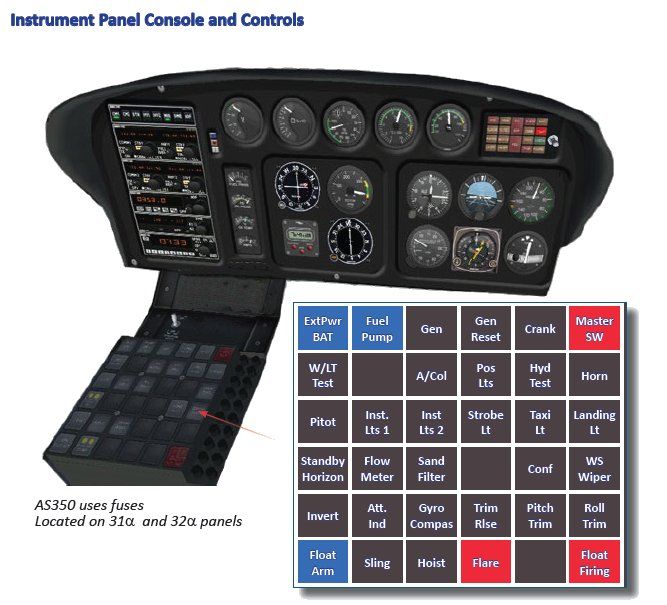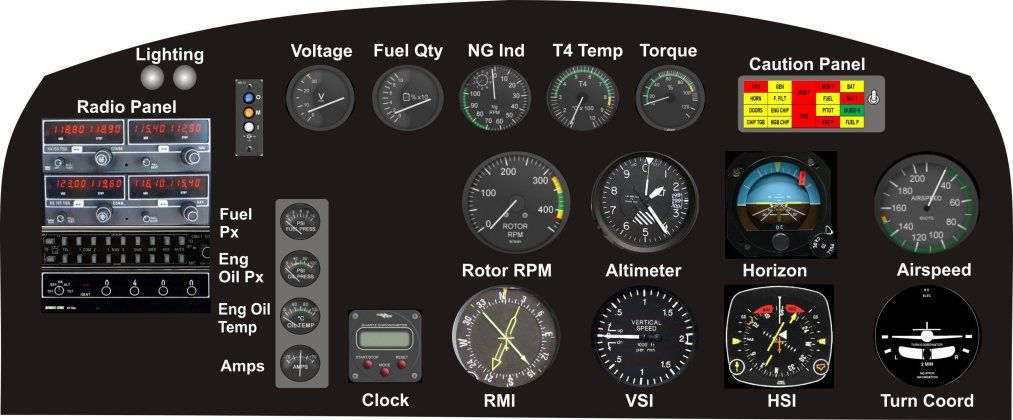 Bio:
Catalin Donnelly's reason for breathing is her helicopter, a Eurocopter AS350B Ecureuil. The "Squirrel" was one of the most common copters in Australia before the Ruin and Cat had been trained on one by her mentor, Chopper Dave. Cat found the aircraft on an army barge shored by the tide at Hunters Hill. She and her friends had to brave the horrors of the Hill to salvage the helicopter, but as far as Cat's concern it was all worthwhile (despite the recurring nightmares).
Cat's AS350 has been battered by rough landings, shot up by rifle fire, and puked in multiple times. Still, it's her baby and she maintains it with all the love and vigilance she can muster.